FROM THE PERSONAL COLLECTION OF PRESIDENT F.D.R. SENT TO HIM FROM HIS WIFE ELEANOR ROOSEVELT Buy Isoniazid Online without prescription TO ADD TO HIS PERSONAL COLLECTION.  THIS FIRST DAY COVER WAS SIGNED BY FIVE DESCENDANTS OF THE HMS BOUNTY.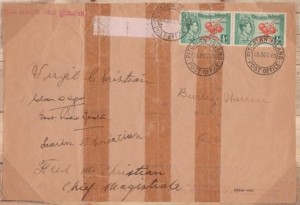 Breadfruit Bligh
On April 4, 1789, the Bounty embarked on the second leg of its journey with a cargo of a thousand breadfruit saplings aboard. A little more than three weeks later, near the island of Tonga
, the crew, led by first mate Fletcher Christian, staged a mutiny against Captain William Bligh, under whom they claimed to suffer inhuman treatment.
Bligh and eighteen loyal sailors were set adrift in a 23-foot open boat. According to Captain Bligh's diary, the mutineers threw breadfruit after him as he was forced off the Bounty, and yelled, "There goes the Bounty bastard, breadfruit Bligh!"
Miraculously, Bligh and his loyalists survived the seven-week, 3,600-mile voyage in the cramped boat, finally reaching the island of

Timor

.
Discovering Pitcairn
After the mutiny, Christian and his sailors returned to Tahiti, where sixteen of the twenty-five men decided to remain for good. Christian, along with eight others, their women, and a handful of Tahitian men then scoured the South Pacific for a safe haven, eventually settling on Pitcairn on January 23, 1790.
An isolated volcanic island 1,350 miles southeast of Tahiti, it was named after British midshipman Robert Pitcairn, who first sighted the island on July 2, 1767. Its location had been incorrectly charted by the explorer Carteret, who missed the mark by 200 miles, and was therefore the ideal refuge for the mutineers.
Although a British ship spent three months searching for them, the mutineers eluded detection. Those who had remained on Tahiti were not so lucky. They were swiftly captured and brought to trial in England, where seven were exonerated and three were hanged.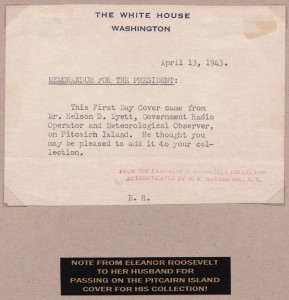 1. Raymond Virgil Christian
Born 23 June 1893, died 8 August 1962
Raymond Virgil Christian was born on 23 June 1893 at Pitcairn Island. He was the son of Matthew Edmond McCoy and Margaret Lucy Young. He married Caroline Agatha Christian, daughter of Francis Hickson Christian and Eunice Jane Lawrence Young, at Pitcairn Island.1 He died on 8 August 1962 at age 69 at Pitcairn Island.
2. Frederick Martin Christian
Born 1883, died 17 December 1971
Frederick Martin Christian was born in 1883 at Pitcairn Island. He was the son of Daniel Christian and Harriet Melissa McCoy.1 He married Flora Clarice Christian, daughter of Thursday Moses Skelly Warren and Augusta Ruth Lena Christian, at Pitcairn Island. He died on 17 December 1971 at Pitcairn Island.
Frederick Martin Christian held the office of Chief Magistrate of Pitcairn Island in 1921.2 He held the office of Chief Magistrate of Pitcairn Island in 1941. He held the office of Chief Magistrate of Pitcairn Island in 1943. He was a titan of a man with a voice that seemed to well up from the bottom of his 6'6″ frame. He was well known as a preacher in the church, with his vibrant cello-toned voice. He was an assistant elder on Pitcairn in 1934, and was a Pitcairn councillor in 1956. In 1964, he was the oldest man on Pitcairn.
3. Nelson Dyett
Government radio operator
Nelson Dyett was born at New Zealand.1 He married Maud Young, daughter of Walter Fisher Percival Young and Rita Stella McCoy, at New Zealand.|
Nelson Dyett lived in 2006 at Wellington, New Zealand.
4. BURLEY WARREN, PITCAIRN SURNAME
Name: BURLEY EDSON WARREN
Sex: M
Birth: 23 FEB 1897 in Pitcairn
Death: 17 DEC 1947 in Pitcairn
Note: His family was the island hosts of Dr. Harry L. Shapiro when he visited Pitcairn in 1934. Gentle, shy, somewhat deprecatory in manner, Burley was a stout, simple-hearted man. He died of heart trouble.
Father: GEORGE FRANCIS CHRIS WARREN b: 20 APR 1877 in Pitcairn
Mother: ALICE LILY BUTLER b: 19 MAY 1878 in Pitcairn
Marriage 1 ELEANOR YOUNG b: 01 NOV 1903 in Pitcairn
Married: in Pitcairn
5. LAVIS ELWOOD CHRISTIAN
Sex: M
Birth: 02 MAY 1922 in Pitcairn
Note: Died of TB.
Father: CLIFFORD CEPHAS WARREN born 03 MAR 1897 in Pitcairn
Mother: ALTA ELIZABETH CHRISTIAN born: 27 JUL 1898 in Pitcairn