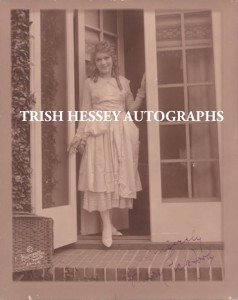 Mary Pickford, Filmmaker
Profile by Hugh Munro Neely
Mary Pickford was born Gladys Smith on April 8, 1892 in Toronto, Canada. Her mother Charlotte was Irish Catholic. Her father John Charles Smith was, by reputation, a staunch Methodist with a weakness for alcohol. Within five years of Gladys' birth the Smith family counted three children: Gladys, her little sister Lottie, and baby brother Jack. In 1898 when Gladys was nearly six, her father died from an accidental blow to the head, leaving his family without savings or income.
Mother Charlotte took in boarders and sewing work. It was a boarder who suggested Charlotte might earn a little money by putting her children on stage. Despite her misgivings about the moral character of "theater people," within weeks Gladys,  Lottie and even their mother were involved in a production at the Princess Theater, just a few blocks from their Toronto flat, that paid the family, by one account, $8 a week.