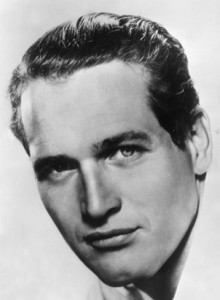 Paul Newman, a major figure in American cinema who created indelible characters for more than half a century, died Friday at his home near Westport, Conn., after a lengthy battle with cancer, publicist Jeff Sanderson said. He was 83.
Graced with physical beauty, striking blue eyes and a sinewy masculinity, Newman proved time and again that he was more than just a handsome face in films that became cultural touchstones, films such as The Hustler (1962), Cool Hand Luke (1967) and Butch Cassidy and the Sundance Kid (1969).
Newman also was a talented director of theatrical and television movies including The Glass Menagerie (1987) and The Effect of Gamma Rays on Man-in-the-Moon Marigolds (1972). His face graces the labels of a line of food products, Newman's Own, the proceeds from which benefited various charities.
Newman also was an avid race car driver. At 82, he finished fourth in the Glen Nationals last year, driving a Corvette with 640 horsepower and a top speed of 185 miles per hour.
Even so, advancing age caused him to announce his retirement from acting last year. "You start to lose your memory, your confidence, your invention," he said on ABC's Good Morning America in May 2007. "So that's pretty much a closed book for me."
Not counting voice work, such as he did for Cars in 2006, his last film was the TV movie Empire Falls in 2005.
After several media outlets reported that Newman was gravely ill with lung cancer and was receiving outpatient treatment in New York, his spokesman released a statement in June that did not mention illness. "Newman says he's doing nicely," the spokesman said.
Nevertheless, the next day, friend and business partner A.E. Hotchner was quoted by the Associated Press as saying Newman had told him 18 months earlier that he had cancer. Hotchner later insisted he'd been misquoted, telling Access Hollywood: "I saw him last week and he seemed fine. I have no knowledge of any diagnosis or doctors." Source